BKB + Koala Gardens/Photo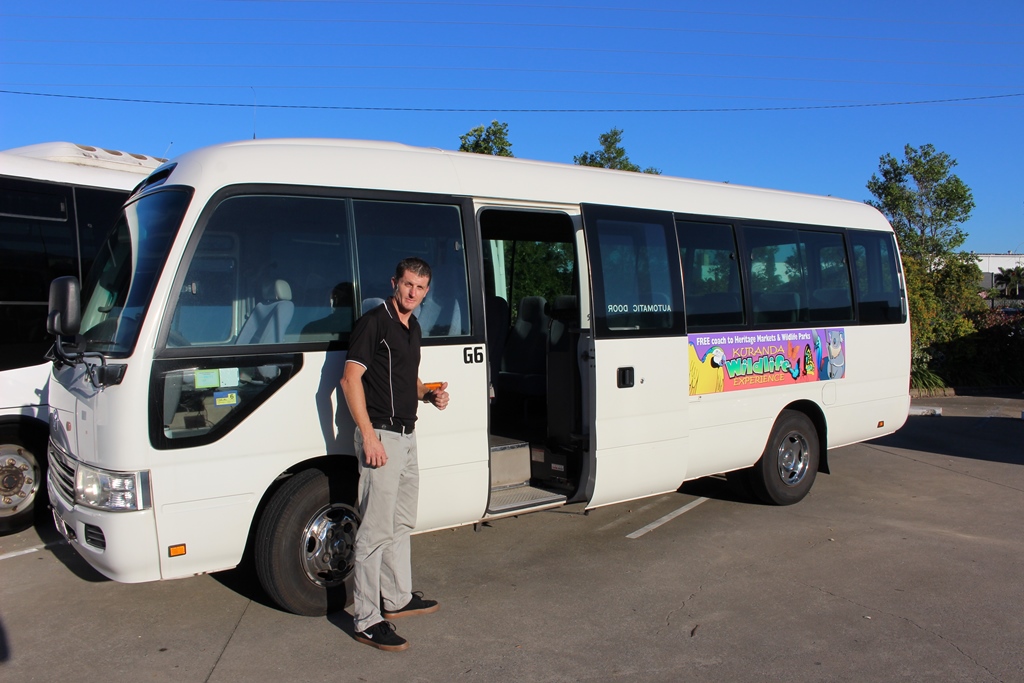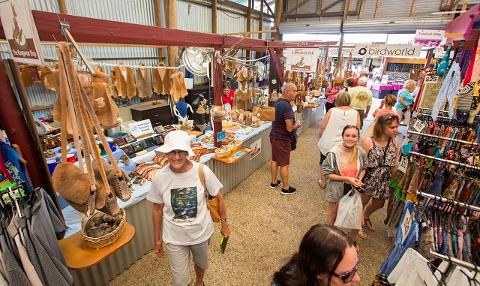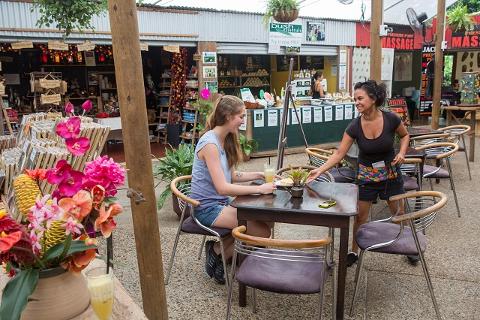 Duration: 2 Hours (approx.)
Product code: BKBKoala
Visit Kuranda - Bus Up / Bus Back

Departs 9am / Returns 4:30pm
Visit the beautiful Village of Kuranda, nestled amongst pristine World Heritage Listed Rainforest. Sit back and relax as our knowledgeable and friendly guide gives an entertaining interpretation of the region and points of interest along the way. On the return journey by coach we make a brief stop at Henry Ross Lookout to enjoy the breath-taking scenery. This tour allows travellers to spend 4.5 Hours in Kuranda, plenty of time to truly enjoy all that Kuranda has to offer.
Whilst in Kuranda, explore the markets, shops and walking trails or take a river cruise (seasonal). Discover the amazing array of food stalls and Cafes or dine with the resident Water Dragons at Frog's Restaurant – famous for their freshly made sauces and dressings.
Get up close to Australia's must-see Wildlife!
Be sure to book the Kuranda Wildlife Experience Pass which allows access to the Top 3 Wildlife Attractions in Kuranda including Koala Gardens, Butterfly Sanctuary and Birdworld.
If you are a Koala lover, Kuranda Koala Gardens with Koala Photo will not disappoint you.
Itinerary
08:30 Pick up from Cairns
09:00 Departs from Cairns City, head to Train Station and Skyrail Station before going up to Kuranda
10:00 Arrive Kuranda, customer will have about 4.5 hours free time in Kuranda
15:00 Depart from Kuranda, we will make a brief stop at Henry Ross Lookout
15:30 Pick up customer at Smithfield station (bus may stop here for 15 minutes)
16:00 Drop off customer back to hotels
Note
Pick up from major hotels in Cairns. Northern Beaches pickup is not available for this tour
Tour operates daily (except Christmas Day)
******************************************************************************************************************************************************************************
選擇 (1) 巴士上,巴士下 (英文團)
9am 出發 / 4:30pm 返回
行程簡介
遊覽座落在美麗的熱帶雨林中的庫蘭達小鎮,具有很多特色小店,是購買澳洲當地特產和手工產品的不二之選。也有不錯的餐廳讓你享受一頓美味的午餐。我們提供4種行程選擇,滿足旅客不同的要求和需要。遊客可以選擇乘坐豪華旅遊巴士,或乘坐擁有1205年歷史的觀光火車或世界著名的天軌纜車往返庫蘭達,用不同的角度欣賞美麗的雨林。於庫蘭達小鎮更有免費穿梭巴士服務接載乘客往返庫蘭達纜車站與小鎮中心。
要豐富當天行程的話,可以選擇自費活動:凱恩斯性價比最高的<3大動物園套票>。套票包含參觀考拉園,澳大利亞蝴蝶谷和鳥類大世界。
喜歡考拉的你絕對不能錯過<庫蘭達考拉園和與考拉合照>套票!


行程概要
09.00 司機導遊從酒店接待遊客
09.45 乘坐豪華巴士出發到庫蘭達; 沿途由富經驗的司機導遊介紹凱恩斯的風土人情和當天的活動需知
10.30 到達庫蘭達, 旅客有4.5小時自由活動時間
15.00 從庫蘭達出發返回市區, 中途會停靠Henry Ross 瞭望台欣賞壯麗景色
15.30 到達史密斯菲爾纜車站接送乘坐天軌纜車的旅客 (巴士會在此處停留約15分鐘)
16.00 送旅客返回市區下榻酒店,結束當天行程



注意事項
酒店接送限於市區內
每天開團 (12月25日除外)
巴士上為英語導覽,提供中文小冊子讓旅客了解一切基本事項及介紹
建議穿著步行鞋
自備防曬乳、戴帽子、和穿著舒適輕便服
雨傘或雨衣 (如天氣預報當天為下雨天)
小額現金和信用卡以便當天購買紀念品和小吃
外套(適用於冬天)
相機 (你會拍到很多很多很美的照片!)