GTS: Morning Tea with the Koalas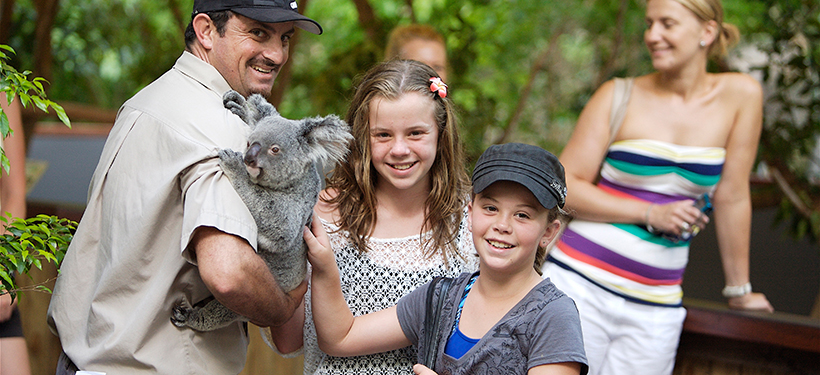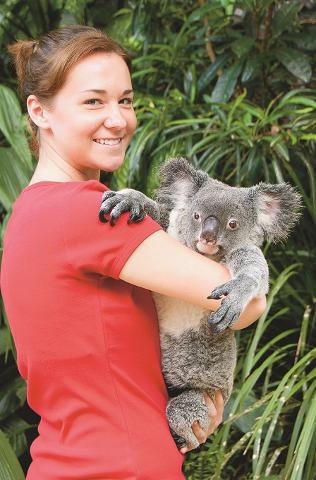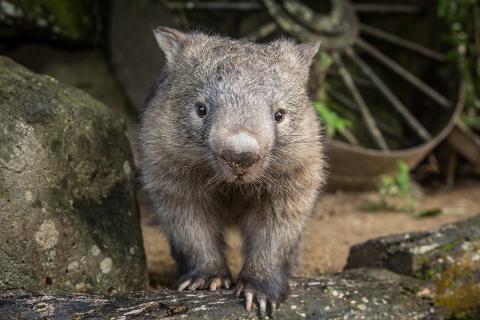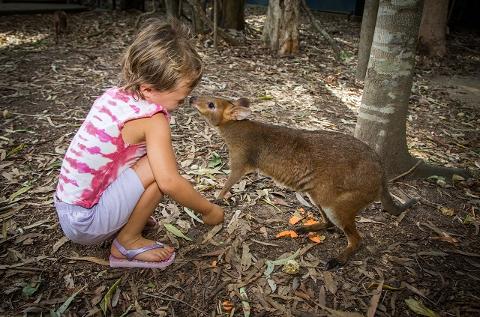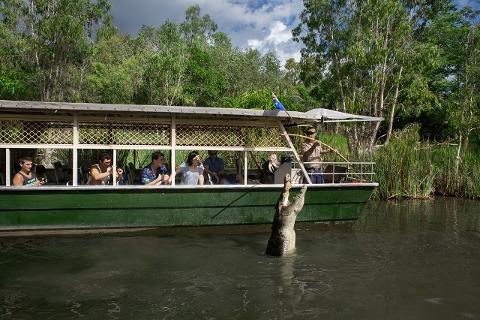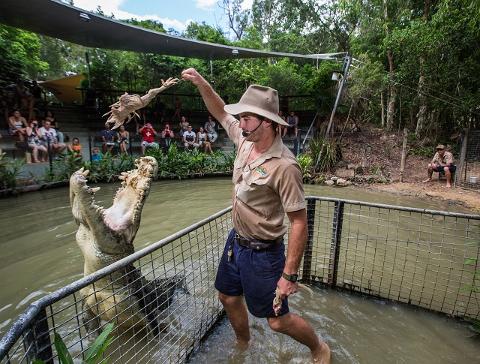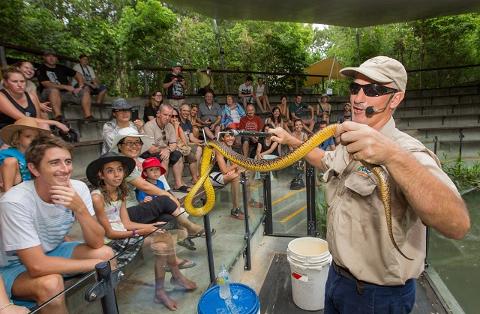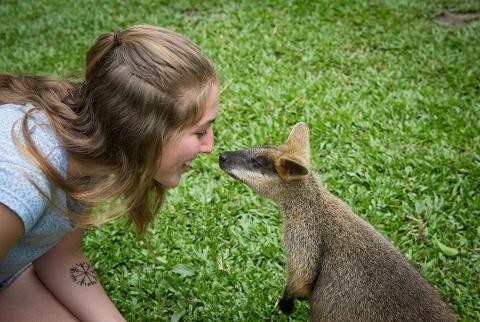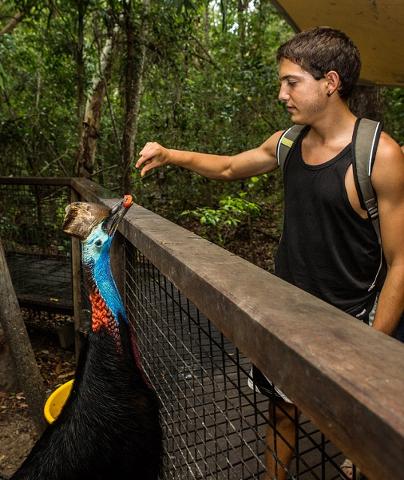 Duration: 4 Hours (approx.)
Location: Cairns, QLD
Product code: PLD20W
Hartley's Crocodile Adventures - Morning Tea with Koalas
<This tour operates a minimum of 2 passengers, for single passenger bookings, please kindly wait for confirmation from us in regards to your order.>

Once in a life time chance to pat and have morning tea with cuddly Koala!
Join our
Morning tea with Koala
, you will have chance to pat a koala and come face to face with these cuddly Australian creatures.
Nibble on a scone with jam and cream while a koala beside you delights in their own morning tea consisting of their favourite - eucalyptus leaves!


The LARGEST ZOO in Cairns
Set in an amazing, natural Eucalypt forest, with landscaped walkways, Hartley's Crocodile Adventures is the best location to see most of the Aussie animal favourites in the single location! Includes the famous Hartley's Crocodile boat ride, where huge Saltwater Crocodiles are hand fed from the pole, jumping high out of the water to snatch the bait! All animals can be viewed up close and personal with the chance to get your photo professionally taken with the animals (for an extra fee).
Most beautiful coastal drive
The drive up to Hartley's Zoo hugs the coastline with beautiful scenery, rated often as in the top 10 coastal drives in Australia.
Cairns Hotel transfer are included

Pick up and Drop off at Cairns accommodations are supplied by our modern and comfortable coaches. Tour departs at 8:30am and returns at 12:45pm, allowing plenty of time for another half day trip.
*******************************************************************************************************************************************************************************
<此產品二人成行,如閣下訂購一位請於預訂時特別註明>
哈特利鱷魚探險樂園 --
與考拉喝早茶 (半天遊,早上行程)
(英文團)
早上8:30出發 / 下午12:45返回
行程簡介
司機導遊從酒店接過客人後,從凱恩斯市區出發到哈特利鱷魚探險樂園。沿途風光明媚,在著名的大堡礁路上(Great Barrier Reef Drive),你還有機會看見一望無際的大海,景色令人心曠神怡。約一小時的車程便會到達哈特利鱷魚探險樂園。行程包括鱷魚遊船體驗,遊客能近距離觀賞鱷魚餵食表演,絕對不容錯過!喜歡考拉的你更有機會近距離與可愛的考拉們一起吃早茶!每位客人會有一份小蛋糕和早餐茶,考拉當然就吃牠們最愛的尤加利葉!包括往返接送,入場費用,遊船體驗和與考拉喝早茶活動。

行程亮點
凱恩斯最大、動物種類最多的動物園
含鱷魚遊船體驗,近距離觀賞鱷魚餵食表演
多個動物表演秀
可自費與考拉合照
在著名的大堡礁路上欣賞沿海景色
費用包括酒店接送服務
專業司機導遊帶團,玩得安心盡興
注意事項
酒店接送限於市區內
每天開團 (12月25日除外)
巴士上為英語導覽,提供中文小冊子讓旅客了解一切基本事項及介紹
建議穿著步行鞋
自備防曬乳、戴帽子、和穿著舒適輕便服
雨傘或雨衣 (如天氣預報當天為下雨天)
小額現金和信用卡以便當天購買紀念品和小吃
外套(適用於冬天)
相機 (你會拍到很多很多很美的照片!)