Visit Kuranda - ATV Optional Extra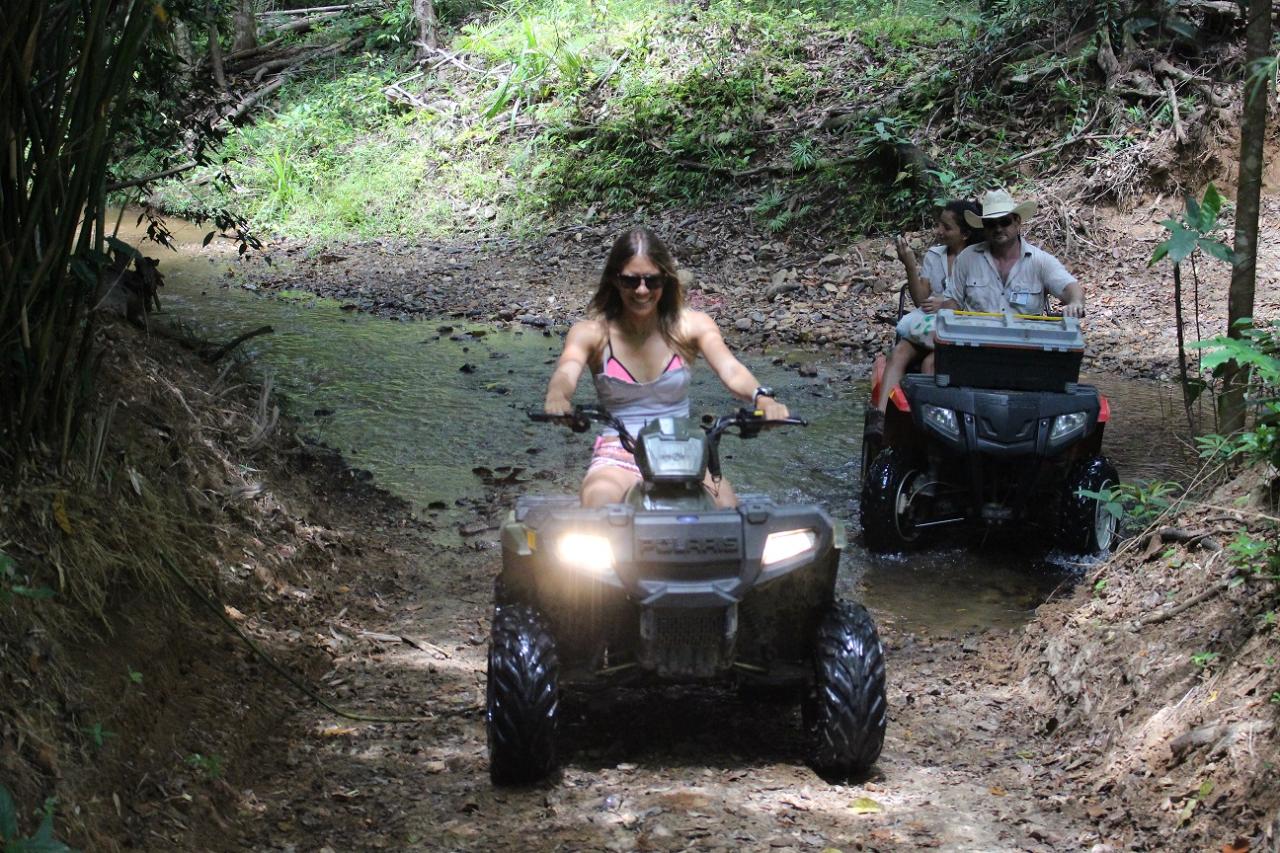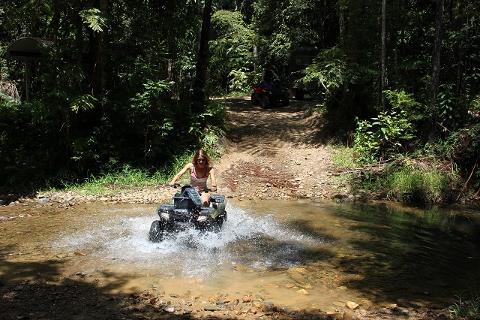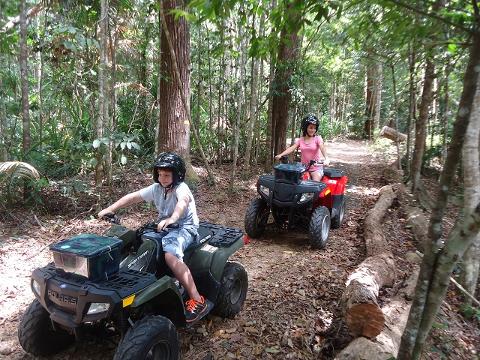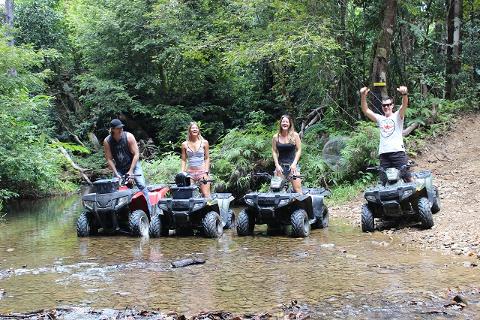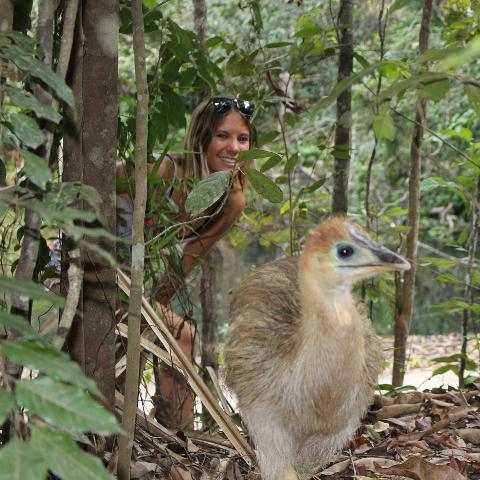 Duration: 8 Hours (approx.)
Location: Cairns, QLD
Product code: P1RZNC
Once-in-a-lifetime ATV Buggy Experience! No Experience Required!
**Please book our Visit Kuranda - Train Up/ Skyrail Back OR Bus Up/ Skyrail Back option before adding ATV Optional Extra**

Add the ultimate ATV Optional Extra to either the Train Up/ Skyrail Back or Bus Up/ Skyrail Back option of our Visit Kuranda Tour, enjoy a day full of exploration through the Kuranda Village and an 1 hour adventure riding on ATV Buggies. No experience required! Children between 10 to 14 year-old can ride their own bike, child under 10 are free but must ride with an adult. FAMILY FRIENDLY! You will even have a chance to spot native wildlife including the normally elusive Cassowary (World's 3rd largest flightless bird – 1.6m Tall)!

Let's see the World Heritage Rainforest in an unforgettable way! Perfect way to add some excitement to your Cairns visit!
Visit Kuranda
Kuranda Village nestled amongst pristine World Heritage Listed Rainforest, you can visit by one of our travel options (Train Up/ Skyrail Back OR Bus Up/ Skyrail Back). You may choose to sit back and relax as our knowledgeable and friendly guide gives an entertaining interpretation of the region and points of interest along the way, or take the historic Kuranda Scenic Railway up to Kuranda. On the way back, take the Skyrail Cableway down the rainforest covered mountain for breathtaking scenery! All Cairns hotel transfers will be supplied by our comfortable coaches.

Whilst in Kuranda, explore the markets, shops and walking trails or take a river cruise (seasonal). Discover the amazing array of food stalls and Cafes or dine with the resident Water Dragons at Frog's Restaurant – famous for their freshly made sauces and dressings. And don't forget to add the ATV Optional Extra to finish your day in an unforgettable way!